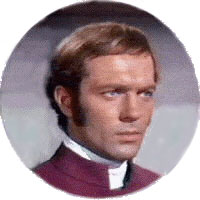 Michael Billington
Personal
Born in Blackburn Lancashire on 24 December 1941.
Preferred to be called 'Mike'.
Got into show business by being a straight man in stage comedies.
6', light brown hair, blue eyes, 182 lbs, 41" chest (during UFO, at least!)
Was into fitness and healthy eating.
In recent years has concentrated on teaching method acting and raising a family.
Attended Phil and Ed's Excellent Con (1994).
Died June 5, 2005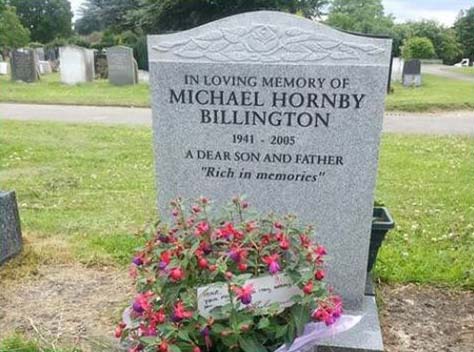 Articles
Film Credits
Alfred the Great (1969, Offa)
KGB: The Secret War (aka Lethal) (1985, Petyr Kolpakov/Peter Hubbard, the main part)
Silver Dream Racer (1980, actor and writer)
The Spy Who Loved Me (1977, Sergei, minor role)
TV Credits
Broadway Goes Latin
The Collectors (1986)
Edward the King (PBS series, 1979, Czar Nicholas II)
Fantasy Island
Gavilan (1982, Morgan)
The Greatest American Hero (1981, 'It's All Downhill From Here')
Hart to Hart
Hadleigh (early 70s, 2 episodes)
Maigret (1993, 'Maigret and the Night Club Dancer', Oscar)
Magnum P.I. (1984, 'Holmes is Where the Heart is')
Marlow - Private Eye ('The King in Yellow')
The Onedin Line (early 70s, Daniel Fogherty, recurring lead role for 3 yrs)
The Prisoner (1967, 'A Change of Mind', 2nd Woodland Man)
The Professionals ('The Rack', John Coogan)
The Quest (1982, Count Louis Dardinay)
Spearhead (70s)
United (60s, football player)
UFO (1969, Paul Foster, recurring lead role)
War and Peace (BBC)
Theater Credits
Broadway Goes Latin (60s)
How to Succeed in Business Without Really Trying (60s)
Incident at Vichy (60s)
Les Liaison Dangerouses (New Zealand)
Little Me (60s)
Sleuth (70s)