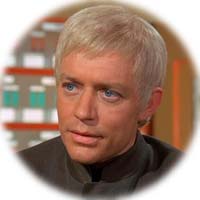 Commander Straker - History 1




A career history for Ed Straker:
© 2000, 2011 Deborah Rorabaugh.
Note: This is a speculative career history. I and a few others use a variation of this in our stories. The USAF time-in-grade, training, and other related information originally came from the 1973 and 1981 editions of The Air Force Officer's Guide by Major General A.J. Kinney USAF (Ret.). This speculative history is in no way represented as being 'canon' although it is certainly 'canon-based'. It attempts to reconcile the USAF time-in-grade requirements with Straker's apparent age in 1970-71 in a logical manner not requiring utterly improbable - if not impossible - scenarios. As an historical aside - in the world as the rest of us know it, the youngest full colonel serving in the USAF (James Jabara) was 43 at the time of his promotion to colonel in 1966. Other officers, including Frank Borman, have been promoted at younger ages but the promotion to colonel was on their retirement from the service.
Also see: Commander Straker - History 2
Born: 1936, Boston, Massachusetts
Attended a highly ranked state university (possibly University of Massachusetts) in ROTC and graduated with a Bachelor of Science in astrophysics. We postulate that Straker had a strong desire to go into space. These speculations assume that is the case.
We conjecture that he would be an ROTC graduate because an Air Force Academy graduate would be unlikely to draw an assignment in missiles. Also, his age puts his commissioning several years prior to the graduation of the first Air Force Academy class. Had Straker graduated from West Point, that should have been notable enough for Foster to have mentioned it in Exposed.
Commissioned: Second Lieutenant - 1957 (age 21) (This is the legal minimum age for being commissioned as an officer in the US military and assumes he graduated with his B.S. prior to 21.)
Assigned as a missile launch officer as a first assignment from ROTC.
After a year on active duty, applies for Pilot Training. (It seems far more likely that he would go from missiles to flying than the other way around.) The application and selection process takes about a year (assuming Straker gets selected the first time he applies).
First Lieutenant - 1959 (age 23).
1960 - Pilot training (49 weeks) Edwards AFB. Completes pilot training and receives first assignment (probably fighter aircraft to be consistent with the speculations to come).
Captain - 1961 (age 25) Serves as an operational pilot and instructor in the U.S.
1962 - 64 Massachusetts Institute of Technology, two years Lunar research (as stated in Exposed). This is about the right length of time for a Master's Program as well. This project was most likely a combined USAF/NASA study in preparation for the Lunar landings. Straker's selection for the project would have been based on his academic record at the University, his service record and his success in pilot's school and the high probability of acceptance into the astronaut program at some time in the future.
From what we've seen of Straker, he would have worked hard to do well in all his schooling. (Failure is not an option. Merely average is not acceptable.)
As top students at pilot school are often invited to continue as instructors, Straker may have turned down that offer to go to MIT.
1965, Test Pilot school, Edwards AFB.('64-'65) In the 60s and even later, astronauts were required to first be test pilots as space craft are strictly experimental. Test pilot school is 6 months. Aerospace pilot school is another 6 months. This choice is still based on the idea that Straker was bound and determined to get into aerospace, either NASA or USAF, NASA preferably.
Major - 1966 - A slot at NASA or USAF aerospace not immediately offered, Straker volunteered for combat. Typical of the time, predictable for him. (Being promoted to Major in 1966 puts him in the 'Exceptional Officer' category.)
Captured by Viet Cong in late 19661. (History shows that South Vietnam would have been the only place he could have been captured and escaped within the appropriate time frame. No American successfully escaped from the north or from Cambodia.)
Was injured and rescued (escaped) late 1967 by a Marine patrol. (Marine and army patrols located and rescued many American prisoners in the South.)
At some point, he needed to have spent a year at either the National War College or the Air War College. (10 months of school)
1968 Air Force Intelligence
Lieutenant Colonel - 1969 (age 31)
Early 1969 Assigned as an assistant2 to General James L. Henderson, Angel Project - Peterson AFB, & Pentagon. (Peterson is the home of the NORAD Combat Operations center in the Cheyenne Mountain complex. It also is home to the Aerospace Defense Command.) It is a reasonable assumption that Henderson was with NORAD and/or ADC (now SPACECOM) while putting together the argument and plans for SHADO.
Henderson's choice of Straker as his key assistant would have been based not only on Straker's versatility (missiles to pilot), and intelligence, but also due to his stubborn streak. Straker doesn't give up and can't be coerced. If Henderson could convince Straker the alien threat was real, he knew he could convince almost anybody.
It is this writer's belief that Henderson's opinion here would be based on personal knowledge of Straker as well as his service and scholastic records.
Straker promoted to Colonel in 1970 (age 34). Was involved in Rolls Royce 'accident' that caused the death of the British Defense Minister who was meeting with Henderson and Straker. Straker was a full colonel, Henderson a Lieutenant General (3 stars). (Note: This makes Straker the youngest full Colonel in USAF history by 9 years, something that should have been noted by Foster during Exposed but may not have been mentioned in, or was edited out of, the newspaper articles Foster was given.)
Early 1971 Straker makes the presentation promoting SHADO to the United Nations Special Committee on Aerospace. He was subsequently given the job of Commander-in-Chief of Operations, United Nations International Astrophysical Commission Operational Unit known as SHADO. This assignment was at the insistence of the French delegate Duval and was given unanimous approval. (Given in Confetti-Check A-Okay)
There is some suspicion that the assignment was an ass-covering device on the part of the special committee. If Straker, at 34, could get SHADO up and running in the time frame given, well and good and they could all take credit for their foresight. If he couldn't, they could blame him, and cut their losses.
Spends time getting SHADO set up and is selected for astronaut training somewhere in the 1972-19783 time frame.