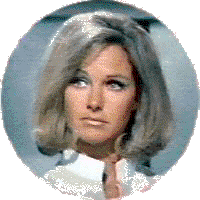 A tentative history of Virginia Lake
Attended university, majored in physics, specialty - quantum mechanics, high energy, sub-space and dimensional alternatives.
Joined SHADO after successfully coordinating the construction of an FTL radar unit.
Further speculations concerning Virginia Lake's history are welcome.
---
A Speculative Bio: Colonel Virginia Lynn Lake

by Matthew White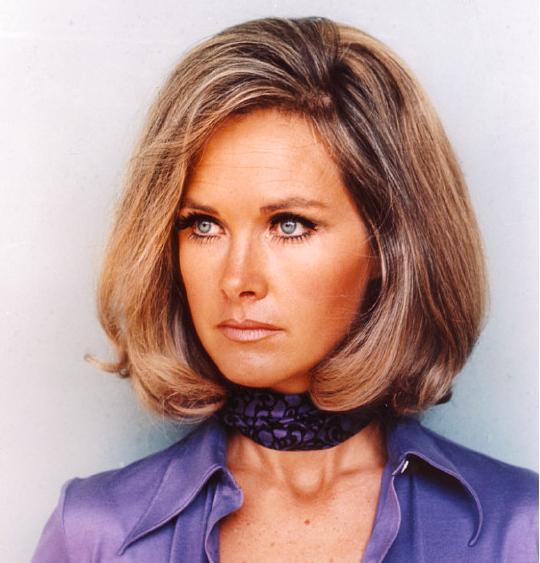 Born: July 27, 1945 Brighton, England
Father: Lt. Colonel Robert F. Lake US Army Air Corps (Deceased)
Mother: Lynn E. (Waters) Lake (Living) Brighton, England
Marital Status: Divorced
Height: 5' 8''
Weight: 135
Hair: Ash Blonde
Eyes: Blue/Grey
Nationality: British/American
Attended Stanford University at age 16, from 1962-1968 Graduated summa cum laude with a 4.0 GPA PhD, Majored in Applied Physics and Quantum Mechanics, Minor in theoretical Physics, and interdimensional theory in addition to computer science. (age 22)
Was offered an Assistant Professor Position at Stanford following graduation.
Qualified Pilot Turbojet certified, single and multi engine. 2000+ hrs. Total flight time.
1968-1972: Westbrook Electronics Applied Physicist, various military projects. (age 27)
1972-1980: Westbrook Electronics Applied Physicist, Chief Designer for Utronic FTL Beam Project. (age 35)
1980-1982: Department head, SHADO Advanced Research section. (age 37)
1982-1983: Commander, Moonbase. (age 38)
1983 to Present: Acting Executive Officer, SHADO Operations. (age 39)
Commanding Officer: Colonel Edward Straker, USAF, Commander in Chief SHADO Operations.
Commendations: 1981 Legion of Merit (Utronics improvements and upgrades)
1983 Silver Star for Gallantry (Saved the life of two fellow officers during a mass UFO attack on Moonbase, while single handedly activating ground defense system at great personal risk)
Other notable events: Father was lost over Germany piloting a B-17 during the Dresden raid on February 14, 1945.
Married May 1973 to Brad Stevens, divorced January 1974 (age 29)
Interests: Classical music; is an accomplished pianist. Photography, Flying
The Utronic FTL radar project would have been conceived soon after the charter for SHADO had been struck. I speculated a development time of six to eight years. In order to be chief designer on the project Virginia would have either tenure in the company or specialized experience in the appropriate field. In addition she would have to fight an uphill battle against a male dominated industry. (Sad but true) She would have had to be clearly head and shoulders above her competition. She is often portrayed around the same age as Foster but I see her as being at least 5 years older than him as she would not have been given a chief designer role, fresh out of school (even if she were a man) at twenty three. I speculate that she finished her doctorate in six years, instead of the eight years it would normally take.