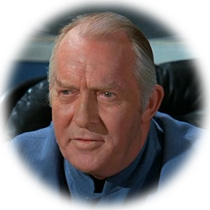 A tentative history of James L. Henderson
Born: January 3, 1911, United States.
Attended West Point Military Academy, Commissioned. June 1933 chose Army Air Force.
Attended Pilot's school, Mitchell Field, graduated Oct 1934 (San Antonio TX).
1st Lt., 1935 Panama Canal Air Zone, 1935-1937
Langley Field, Navigator, 2nd Bombardment Group under Robert Olds
Captain, 1939
Lt. Colonel, 1940, B17 navigator, Eighth Army Air Force
Colonel, 1942, WW2, England and France, Occupation of Germany,
Alamogordo, NM, June 1946, radar research, intelligence
Oct, 1947 Berlin Airlift
Brigadier General, 1950 Korea
Major General, 1957 Germany
Lt. General, 1965 Peterson AFB, Angel project
Retired as Lt. General, January, 1975 (age 64)
Air Force Intelligence, Peterson AFB & Pentagon, Angel Project. (Peterson is the home of the NORAD Combat Operations center in the Cheyenne Mountain complex. It also is home to the Aerospace Defense Command.)
It is a reasonable assumption that Henderson was with NORAD and/or ADC (now SPACECOM) while putting together the argument and plans for SHADO.
Considering the scope of Henderson's project, he would have been working closely with the Joint Chiefs as well as other intelligence agencies. Henderson would have been very much aware of Majestik (Majik, depends on source) and may have even been involved in that agency from the beginning. However, Majestik was too limited in scope and a more international defense group was needed - SHADO, governed by the United Nations Security Council. This would have labeled Henderson as a maverick.
Feb, 1969: Lt. Colonel E. Straker assigned as assistant/key man, Angel Project.
Oct. - Nov., 1970: Angel Project presented in Moscow, Bonn, Paris, Peking
Nov 18, 1970: Angel Project Meeting disrupted by attack, Henderson seriously injured.
April 19, 1971: Angel Project Chartered as SHADO
Henderson granted Permanent Off-station assignment: United Nations International Astrophysical Commission (IAC), Liaison to JCS, Pentagon.
Henderson's assignment to the U.N. commission in charge of implementing SHADO would have been at the behest of the JCS and Pentagon. He was within a few years of retirement age and his peers knew he would be paying more attention to SHADO than to his job at Peterson anyway. The assignment to the U.N. would also put him out of the running for his fourth star.
Further speculations concerning James Henderson's history are welcome.